Questions in Japanese – How to ask?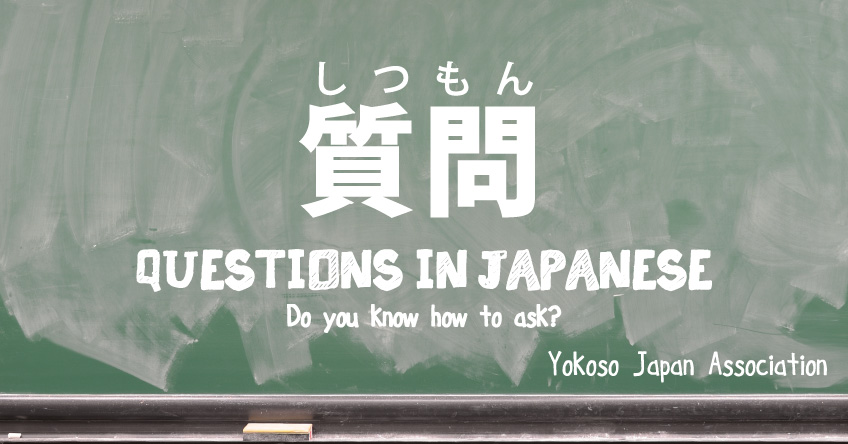 Here is the questions of questions! 質問ありますか? "Do you have a question?"
We're going to learn how to ask a question in Japanese. More specifically, how to ask the "W" questions. The most important part to knowing how to ask a question is knowing which particle to use with the word! Here we have a chart for you to easily reference.
Question sentence? 疑問文(質問)
~ですか or ~ますか?
You will need to add one of these to the end of the sentence to create a sentence with the polite form.
 
Particle 助詞
Noun+ですか?/ Verb+ますか?
What
なん、なに
が・を・に・の

N>あれは、なんですか?
V>明日、なにをしますか?

When
いつ、いつごろ
x

N>いつ卒業ですか?
(そつぎょう>Graduation)
V>イベントはいつ始まりますか?

Who
だれ、どなた
が・の・も・と

N>J-Popはだれが好きですか?
V>コンサートへだれと行きますか?

Where
どこ
に・へ・を・が・(から)

N>どこが一番おいしいラーメン屋ですか?
V>やすみはどこへ行きますか?

Why
なんで、なぜ、どうして
x
(Exception: 
なぜに)

N>なぜ、休んだのですか?
V>どうして日本語を勉強しますか?

Which
どちら、どっち
が・に・を・も

N>どちらが好きですか?
V>どちらを選びますか?
Now you can ask any of the typical W questions. What type of questions did you want to ask next? Leave us a comment!!