J&F Plaza Accommodation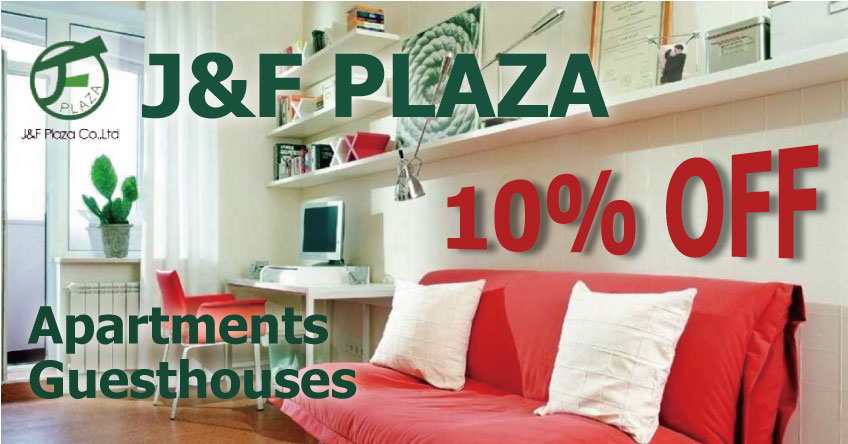 J&F Plaza ー Sharehouses, Apartments
In Japan

10% off through Yokoso Japan Association
If you are planning to go to Japan for work, study or maybe just long term travel and would like to find your own place to stay, J&F Plaza is a great place to start your search. They have locations across Japan and if you speak with us first you will save 10% off the monthly rent for the entire duration of your stay. J&F Plaza is a Guesthouse, Sharehouse and Apartment rental services for foreigners in Tokyo, Osaka and all over Japan.
Please take a look at the following links below. Once you have decided, fill out the short contact form below and we will be in touch shortly.
Please answer all of the questions below when contacting us to help us serve you better.
If you are thinking about applying for work or interested in going to school you can view the information pages here for Work or Study. If you're looking for information on school you can alternatively quickly fill in the contact form above with any questions you have. We will make sure your requests makes it to the right person to help you. For work, we would prefer if you filled in the application form and submitted your cover letter and resume at the same time to make sure we are able to review all of your information.