Yokoso Japan Association 200th Benkyokai (Study Night) Celebration!
Hello Benkyokai friends! Thank you for coming to our 200th celebration Party last Wednesday. I hope you enjoyed a non-study night of karaoke, board games and pizza!
It's been almost 4 years of Language Exchange events full of so many memories. I so appreciate that we always have awesome volunteers to run our language study activities – they are the ones to make it happen, and also give a weekly report in our Yokoso HP Blog.
Some of our Japanese volunteers are studying English here in Vancouver. Volunteering has given them the opportunity to practice and improve their English skills. On the English speaker side, there are attendees both with a high Japanese level and those who are just beginning to learn Japanese. We all work together to learn each other's language, and It has really worked! We have a few attendees who are the most loyal attendees, they have been coming for almost 4 years! Have they improved? Yes, they are able to write and read, and have conversations with Japanese attendees.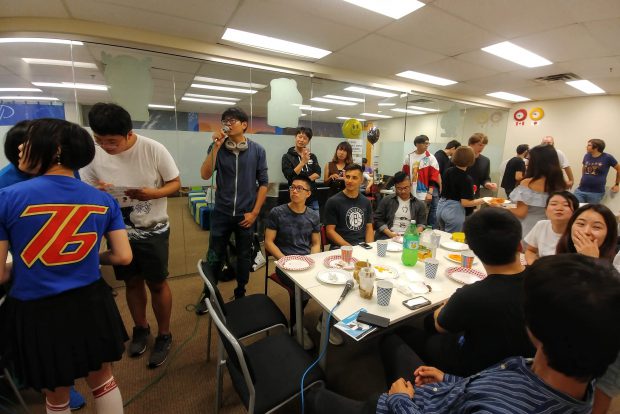 Of course helping each other to study language is the main goal, but making friends is the most fun part of Benkyokai. That also helps us not worry about being shy or embarrassed because you are not good yet. Everyone understands and wants to help because all of us were a beginner or not confident from the start.
Thank you for being kind to each other and helping others grow! Benkyokai is not just a Language Exchange Event, It about building friendship and understanding through our cultural exchange. Hope we can continue to have you join us, be a good place to learn from each other, and enjoy the cultural experience.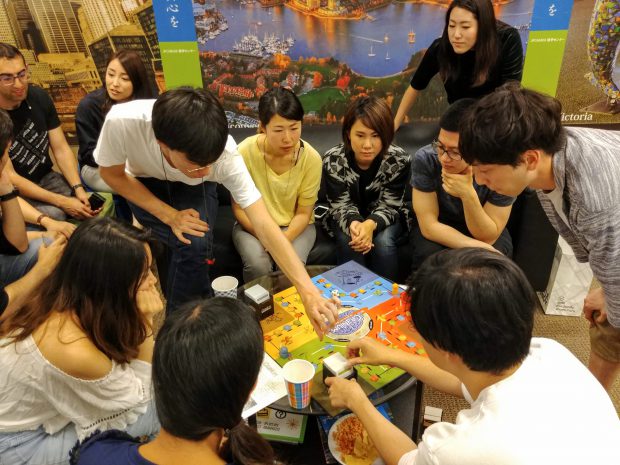 Here is a little quiz for you…
Do you know how many people went to Japan to work or study from Benkyokai?
Do you know how many Japanese learners at Benkyokai has a higher level than N2?
Do you know how many English learners are in a different country now (not Canada, not Japan) to explore more?
Do you know how many attendees met in Benkyokai and have gotten married?
I am so grateful all our attendees are wonderful students, and we at Yokoso could be part of your life in Vancouver! Yokoso will keep working as a bridge between Japan and the world. If you would like to attend with us, please contact us anytime at our HP……
Also, if you are interested in going to Japan to study or work, please let us know. We will assist you so you will have a good experience.  Hope to see you on Wednesdays!