Working Visa in Japan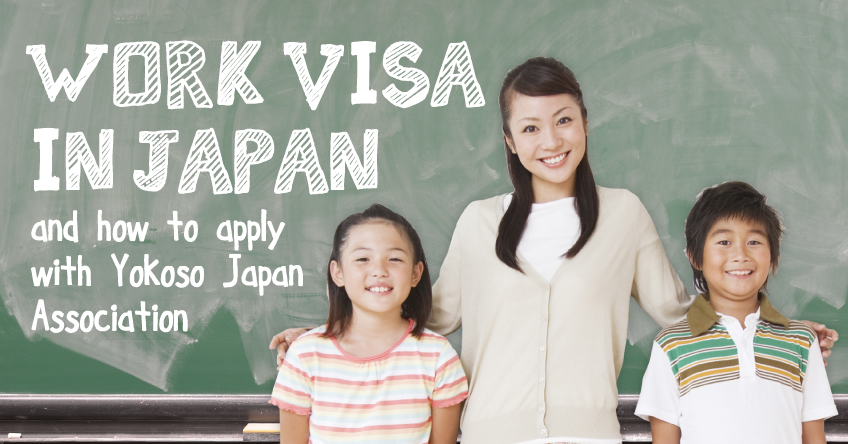 Here at Yokoso Japan Association, our job is to help you start a life in Japan. Whether that is by finding employment and working or choosing a school is up to you. Here we will discuss the details of applying for a Work Visa for Japan. What it means, how it works and how we can help.
If you wish to visit Japan to engage in any remunerative activity (making money), you must obtain a WORKING VISA prior to entering Japan. The companies we work with offer visa sponsorship which can range from one year to five years depending on the company and position. If you are looking for work, please take a look at the work section on our main page where you can apply directly.
Application for a working visa is considered only on the basis of pre-arranged employment. Your prospective employer or sponsor in Japan must obtain a Certificate of Eligibility (or COE for short) for you on your behalf, which is issued by the Ministry of Justice in Japan. The most important requirement is a Bachelor's degree or higher education. Once you have been offered a position and accepted, the process will begin.
First, the company will apply for a Certificate of Eligibility for you. Yokoso Japan Association can help you filling out this application if you have any questions. Once it has been approved, they will mail it to you, directly. You will then need to go in to your nearest Embassy of Japan and apply for the Work Visa itself with the COE. You must leave your passport at the embassy so international travel will not be possible during this step. It generally takes about 5 business days to receive to the Work Visa.
If your spouse and/or children wish to accompany you to Japan, they should obtain a Certificate of Eligibility and apply for a Dependant Visa after yours is approved.
Processing time from application through Yokoso Japan Association and your employment start date is approximately 2 months in most situations. This includes the interview process as well as the COE and Visa processing times.
If you have any other questions regarding the Certificate of Eligibility, Work Visa or applying for a job in Japan that we have not covered in this topic, please send us a message at info@yokosojapan.co.jp and we will get back to you as soon as possible.