Valentine's Study Night 176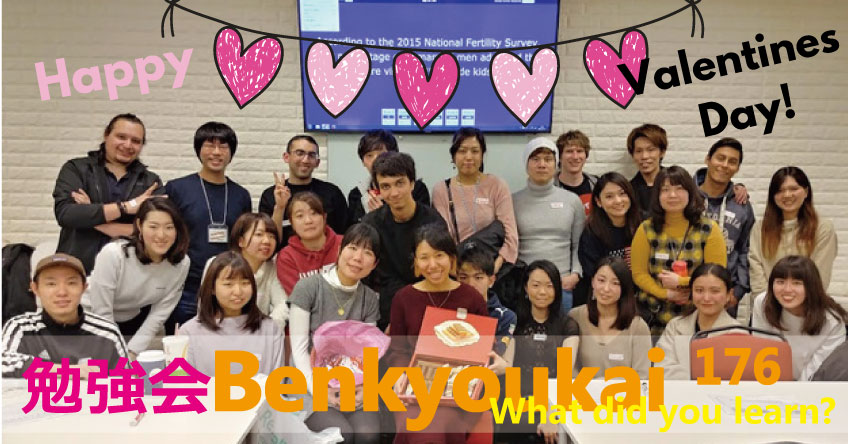 Valentine's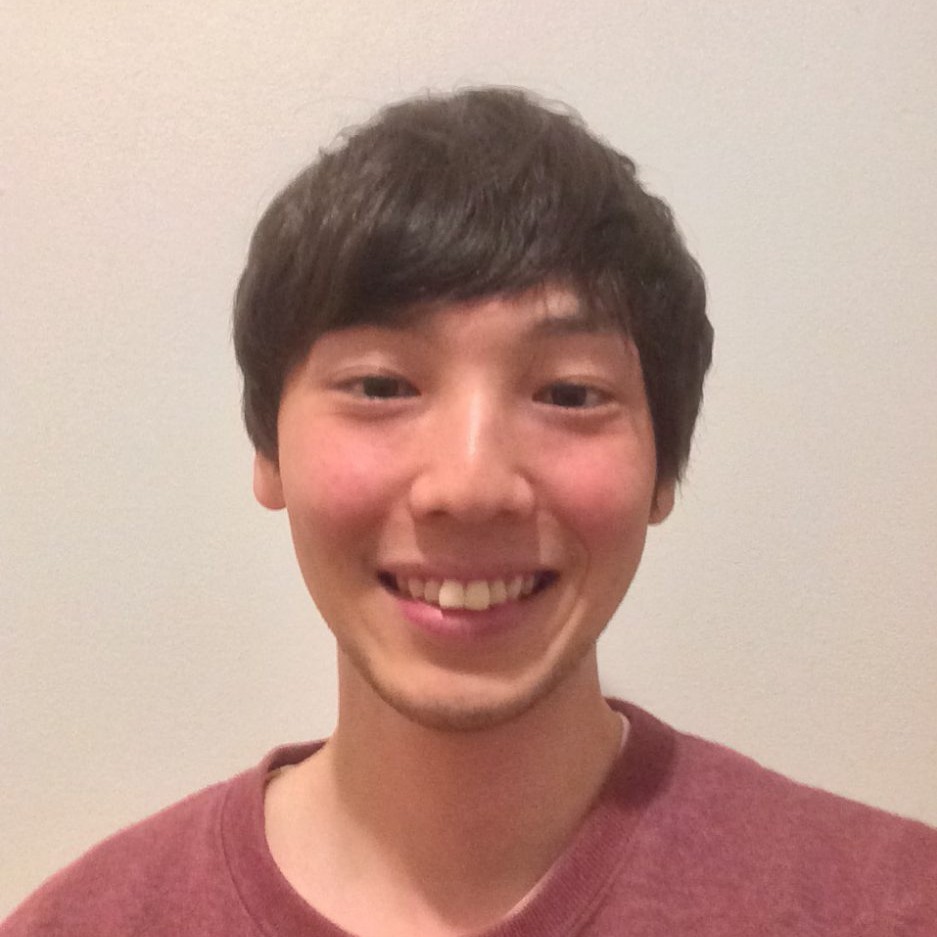 Howdy, ladies and gentlemen. My name is Masa, one of the volunteers for Benkyoukai.
First of all, below is the basic information about Benkyoukai.
Benkyoukai is a language exchange event where people practice English and Japanese. It takes place at JP Canada's office from 5:45pm to 7:00pm every Wednesday. Everyone's language level interestingly varies from those who have just started learning Japanese for fun to those who have already passed the N1 level for JLPT (Japanese Language Proficiency Test). In other words, everyone is welcome to join and have some fun as long as you have a passion for learning Japanese, and of course, the same goes for Japanese people, too! If you want to practice English or maybe Japanese (in case your Japanese has gotten rusty after too much English), this is the best place to come!
This week, we had a Valentine's party, and we had two kinds of activities.
The first one required English speakers to practice 告白, which means "love confession" in Japanese. Here is a bit of trivia about Japan's Valentine's day. As you already know, Valentine's day in Canada is the day when guys give some sort of gifts to girls they like, but it is actually opposite in Japan, and is the day when girls give a chocolate to guys whom they like.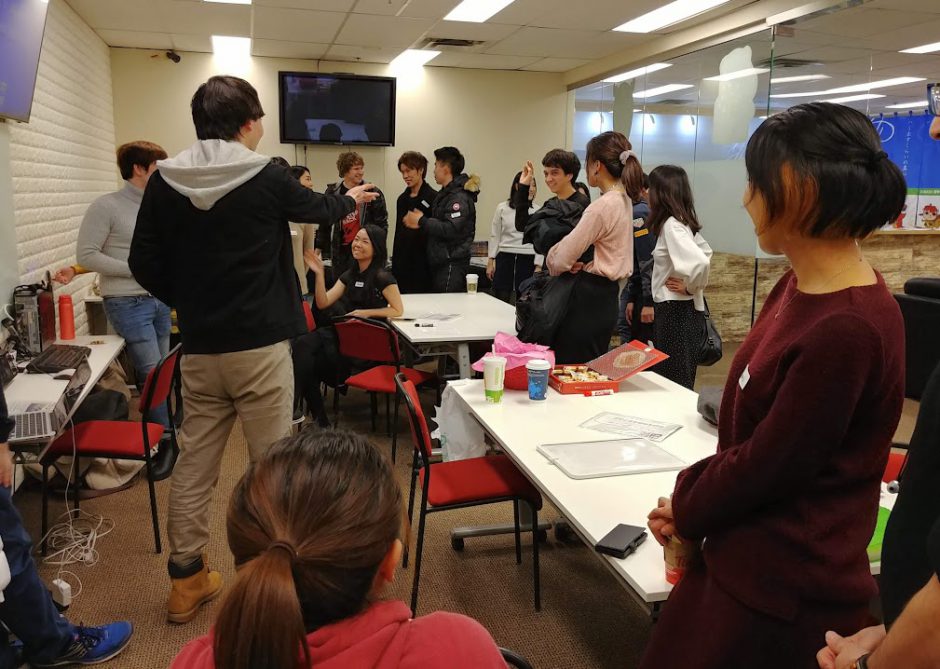 But, this time, we followed Canadian culture, and decided to let male English speakers practice their love confession! Well, there was actually only one female English speaker at this party…
The second activity was Jeopardy! We had four categories: Japan, World, 保健 (Physical Education), Wild, and Confession. The first four categories are normal questions about each topic, but the last one required participants to watch a video from a drama or anime and guess what kind of confession line characters use.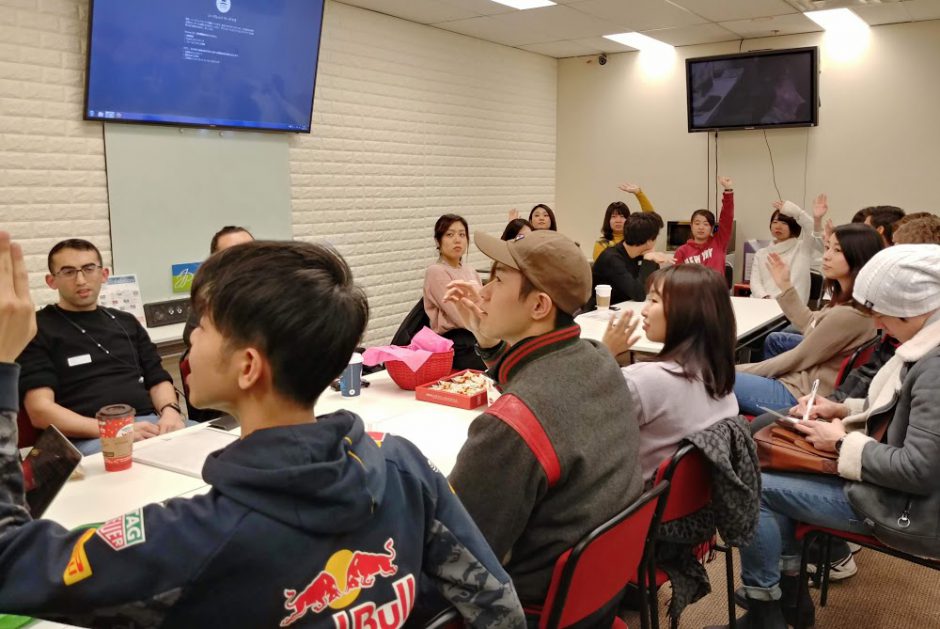 I like how each team developed their strategy while getting to know their teammates. Some teams took risks and tried many questions aggressively while others were more conservative and spent more time discussing their answers.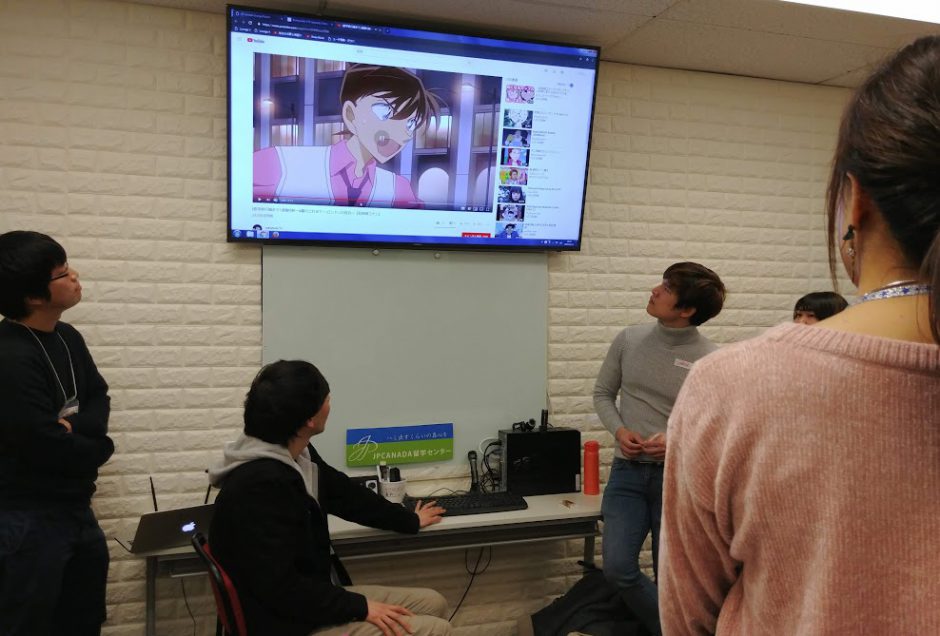 I hope you all had lots of fun! If you have any requests or things you would like to learn about language or culture, please talk to us during one of our Benkyoukai sessions or leave a message here! We are looking forward to seeing you all next week. Bye for now!