Summer Course at KAI in Tokyo 2016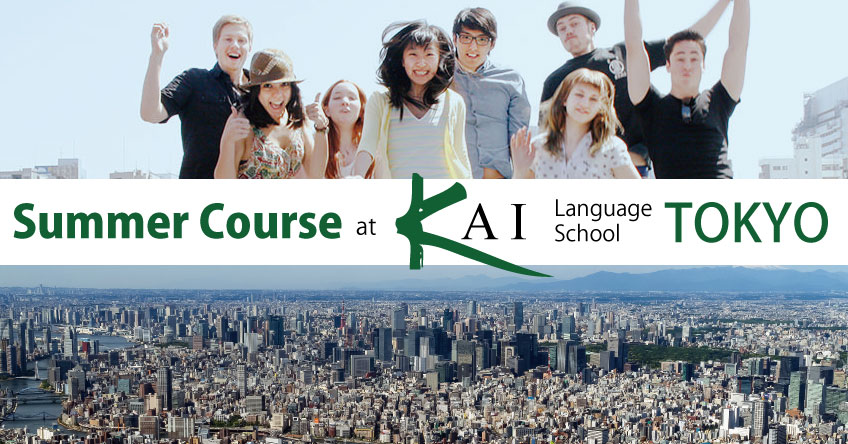 Here is another summer program in Tokyo. If you want to enjoy this summer in Japan, why don't you think about taking summer course? 
About the School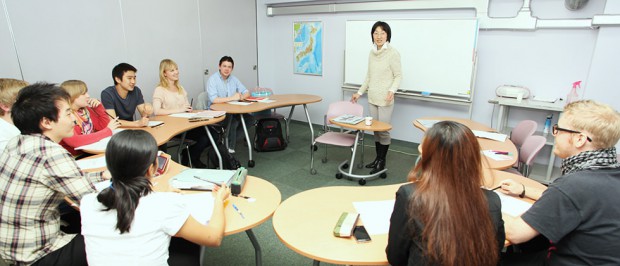 KAI Japanese Language School is located in Shinjuku, Tokyo. Shinjuku is very convenient to wherever you wish to go. You will never get bored in Tokyo since there are lots of exciting places like Shibuya, Harajuku, the centre of Japanese pop culture and Asakusa with traditional Japanese tastes. The uniqueness of KAI is it's curriculum: optimized for students from non-kanji countries (for example, English speaking). They also focus heavily on communication lessons to give you a chance to use what you are learning. Since their foundation in 1987, many people from all over the world have come to study Japanese at KAI. 
About the Courses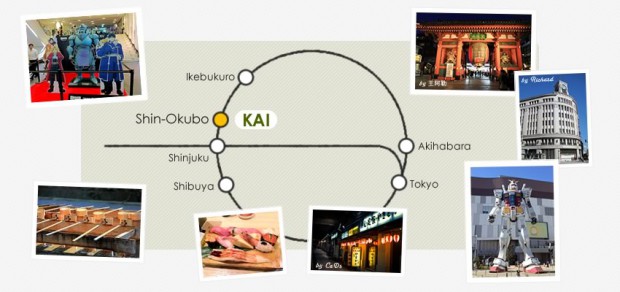 KAI offers 2 distinct summer courses: the Grammar & Conversation course where you learn to improve your speaking and grammar and the JLPT Preparation course for students aiming to pass the JLPT N1 and N2 exams. The Grammar & Conversation has two start dates: July 9th or August 6th or you can take both and really improve your skills. At the end of the course, the students receive a certificate of attendance as well as what they have learned during the course. The JLPT Preparation course starts only has one starting date: August 6th. There is also a teen program (see below)
     <<2016 Summer Program>>

      <<Tuition Fee>>
| | | | |
| --- | --- | --- | --- |
|   | Regular Price | Early Bird Discount | Material |
| Grammar & Conversation July |  JPY 159,000 |  JPY 142,000 |  JPY 2,000* |
|  Grammar & Conversation August |  JPY 122,000 |  JPY 109,000 |  JPY 2,000* |
|  Grammar & Conversation Full |  JPY 240,000 |  JPY 215,000 |  JPY 4,000* |
|  JLPT Preparation |  JPY 122,000 |  JPY 109,000 |  JPY 3,500 |
*The materials fee of Grammar & Conversation Course level 6 is 3,564 yen and level 7 is 2,052 or 4,104 yen. Levels 1-5 are 2,000 yen.
– Both the regular prices and early bird discounts include the registration and tuition fees
– The students of Grammar & Conversation level 1 to 5 will receive both digital and printed materials while Grammar & Conversation level 6 and 7 and JLPT preparation course will receive printed materials only.
Teen Program
The Teen Program is for ages 13-17 and has both a 2-week and a 3-week program available. 
COURSE INFORMATION
Level: Complete beginner to beginner (CEFR: A1). Higher level students will attend the lessons of an appropriate Summer Course class.
Period: July 8, 2018 – July 22, 2018 (2-week program) or July 8, 2018 – July 29, 2018 (3-week program)
Time: 9:00 – 12:50 (Four 50-minute lessons per day.)
Class size: Min. 3 & Max. 20
Age range: 13 – 17
Program Fee: 2-Week Package: JPY 390,000 3-Week Package: JPY 550,000
There is an alternate package that does not include accommodations, meals, and evening activities. For this option, the student must be accompanied by a chaperone to and from school and all activities. For more information, please inquire.
WHAT'S INCLUDED IN THE FULL PACKAGE:
✓ 9 or 14 days of lessons with printed and digital materials.
✓ 4 full-day and 9 half-day activities (2-week package) or 6 full-day and 14 half-day activities (3-week package).
✓ Accommodation at Tokyo Central Youth Hostel (dormitory type)
✓ All breakfasts and dinners during the program.
✓ Airport transfer from/to Narita or Haneda airports.
✓ Transportation between the school/accommodations/activities.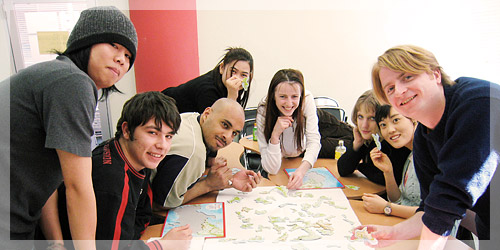 About the Accommodation
During the summer program, KAI will arrange your accommodation. The choices include guest houses, hotel, apartment, homestay, etc. Homestay with a Japanese family is highly recommended! You will get a chance to use your Japanese everyday when you get home. The approximate cost will be from ¥3,500 to around 7,000 daily, depending on your choice. The arrangement cost for this service is between¥20,000 – 30,000 depending on the choice.
Are you still thinking? Contact us for further information about the school! We can explain more about this course and help you to make a plan for schooling in Japan. Don't wait, please contact us at info@yokosojapan.co.jp! or fill out the form on our main page under the Study section.