Study Night 144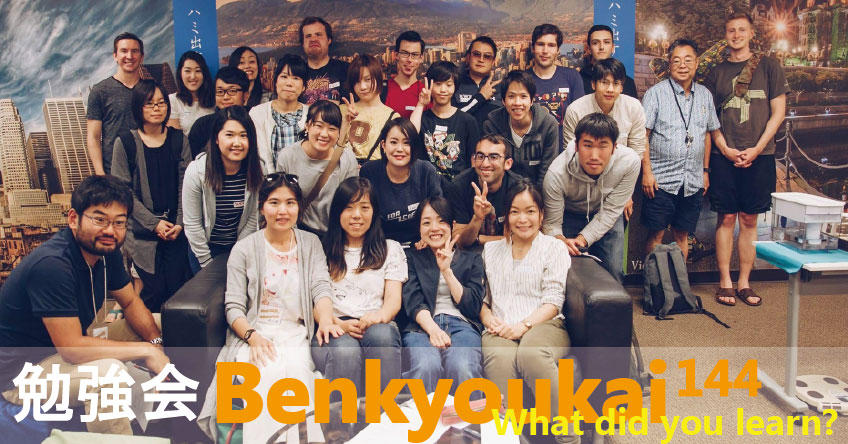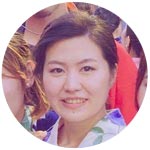 Hello, Japanese lovers! Airi is finally back!. Thank you for attending this week's event; it ewas nice to see you guys again. I'm going to report what we did at Study Night / Benkyoukai.  
First of all, before I introduce the most recent activity, let me tell you about Benkyoukai. It is a great opportunity to practice Japanese for English speakers and English for Japanese speakers. At first, participants have casual conversations for about 15 minutes. Then, they enjoy the activity which is created by us, the Yokoso volunteers. We prepare various kinds of activities with a different theme every week. Benkyoukai is held every Wednesday at the JP Canada's downtown Vancouver office.
---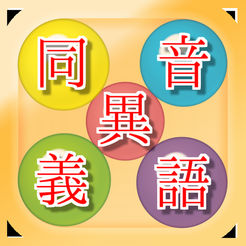 https://appadvice.com/app/e5-90-8c-e9-9f-b3-e7-95-b0-e7-be-a9-e8-aa-9e-e3-82-af-e3-82-a4-e3-82-ba/963601411
---
Have you ever heard "布団が吹っ飛んだ"?
This is very common word play in Japan and we call it 同音異義語 (homonyms, in English). We also sometimes call some of them おやじギャグ (dad jokes.) This week, these were the theme of the activity. Participants translated sentences containing homonyms in teams.
There are so many kinds of word plays / 言葉遊び with using homonyms in Japanese culture. The reason is that there are only 46 basic syllables in the Japanese language.  Because of that, there are many more homonyms in Japanese than in English. Puns and word plays can often be seen on advertisements, notices, and posters because they're catchy. Homonyms are a great business tool in Japan. 
---
Here are the answers to yesterday's activity.
1.Hey Bill, do you know where the bill from Verizon is?
日本語 おい、ビル、ヴェライゾンからの請求書がどこにあるか知ってる?
2.観光客に人気のある、兵庫県姫路市の白いお城は姫路城である。
English The white castle popular with tourists in Himeji, Hyogo prefecture,  is called Himeji Castle.
3.My point is that toys with sharp points and edges  are not safe.
日本語 私の要点は、鋭く尖った部分があるおもちゃは安全ではないということ。
4.近くに開店した店が回転ずし屋だった。
English The store that opened nearby was a revolving sushi restaurant.
5.These cookies are free, but I thought you only ate sugar free snacks.
日本語 このクッキーはタダだけど、あなたは砂糖の入ってないおやつしか食べないと思ってた。
6.鯉に恋する広島カープ女子。
English Carp loving Hiroshima Carp Girls.
---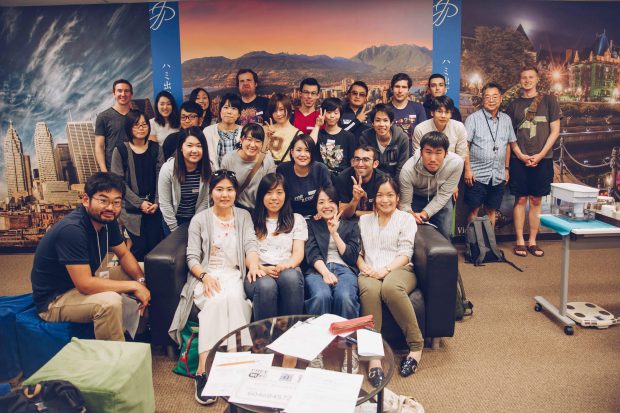 ---
Here are some funny sentences from the participants.
日本語: あの日は火を使って料理した。
English : I  can't bear with bears. 
日本語 : 佐藤さんは砂糖が嫌いです。
English : The knight goes home at night.
日本語 : 雨の中、飴を舐めた。
English : The sailor went to sea to see what he could see.
日本語 : アルミ缶の上にあるみかん。
---
There were more interesting sentences too! Check them out!
If you have any request or things you would like to learn about the Japanese language and culture, please talk to us during one of our Benkyoukai sessions! I was glad to see everyone enjoy the activity. We are looking forward to seeing you all next Wednesday!