Study Night 133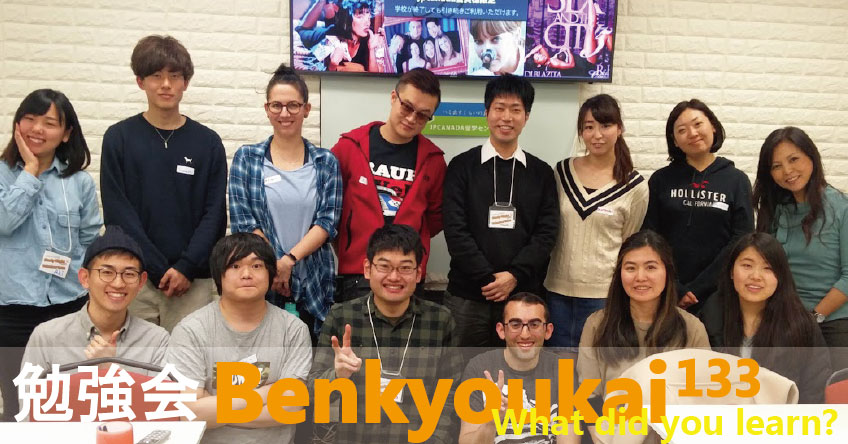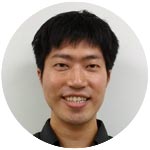 Hello, everyone. This is Naoki. It was good to see you again!! This time, Benkyokai had fewer people than usual because the website had temporarily broken down. To the attendees, I would like to say thank you for coming despite the bad weather and the state of the website. For those who couldn't come, the problem has been fixed so please feel free to register and come to Benkyokai next week!
For people who are visiting our website for the first time, let me explain what Benkyokai is. Benkyokai is a language exchange event that connects, through conversation and activities, those who want to learn Japanese with those who want to learn English. For the first 15 minutes, you can have free conversation. Then, for the next one hour, we have an activity to help you learn. We try to do different activities each time to study in different ways. Native speakers of both Japanese and English attend the event. Actually, the first time I joined Benkyokai as an attendee was the 33rd Benkyokai in April of 2016. Since then, I have tried to participate in Benkyokai as many times as I could. You know why? Because it is one of the best places not only to exchange languages but also to learn about other cultures, lifestyles, and more!!
Benkyokai is held at JP Canada's office (890 West Pender) from 5:45pm to 7:00pm. Please bring your own food or drinks if you would like.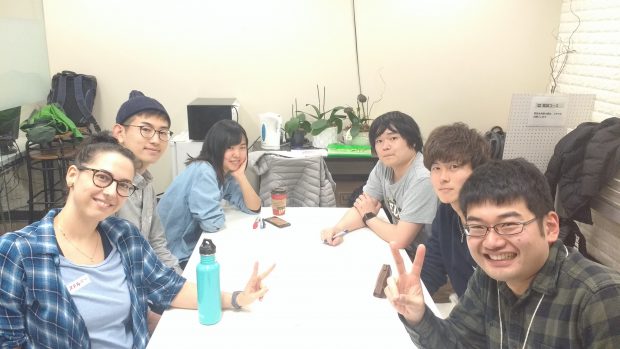 This time, Japanese-English words("和製英語/わせいえいご") were the focus of the activity. When English words get around Japan, their meaning frequently changes. These false friends can cause miscommunication. In order to prevent this, let's study how Japanese-English word depart from their original meaning.
In the first part, we translated Japanese-English words. Here are some examples we looked at last time.
1. Fill in the blank.
| | |
| --- | --- |
| 和製英語 | English |
| フライドポテト | French Fries |
| ボディーチェック | Body search |
| ベビーカー | Stroller |
| シュークリーム | Cream puff |
| マジックテープ | Velcro |
| マンション | Apartment |
| スマート | Slim/Slender |
| コンセント | Outlet |
| ホームパーティー | House party |
| フロントガラス | Windshield |
| チャック | Zipper |
| ズボン | Pants |
| コインランドリー | Laundromat |
| リサイクルショップ | Second hand store |
| ナイーブ | Sensitive |
| アメリカンドッグ | Corn dog |
| ビーチサンダル | Flip flops |
| ソフトクリーム | Soft serve |
| サービスエリア | Rest area |
|  セロテープ | Scotch tape |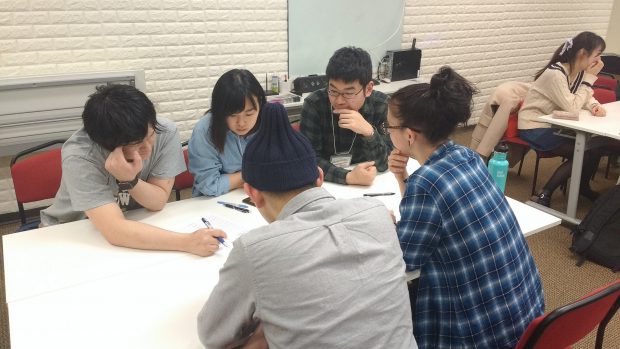 How was it? Did you know all the words? If not, don't worry. If you come to Benkyokai, we can help each other.
In the second part, the participants made their own sentences using the 和製英語 they knew.
2. Make sentences using Japanese English words. Present your work to the other teams.
J: 私の父はサラリーマンです。
E: My father is a businessman.

J: ホッチキス貸して!!

E: Pass me the stapler!! 
J: ペットボトルをリサイクルしてください。
E: Please recycle your plastic bottles.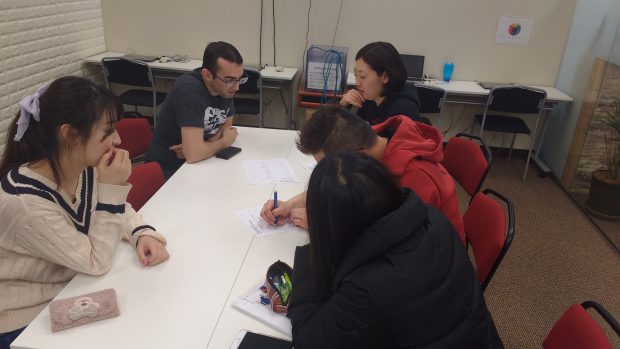 In the third part, participants shared Japanese-English words they knew with each other.
I was amazed. They knew tons of Japanese-English words. For more Japanese-English words, please scroll down and look at the scans of the worksheets.
That is all for today. What did you think? How many Japanese-English words didn't you know? Personally, I was convinced that フロントガラス was real English. Had I not come to Benkyokai, I would've use this in the wrong way in Canada. It's important to know the actual meaning. If you're interested in joining, register and sign up for the next Benkyokai!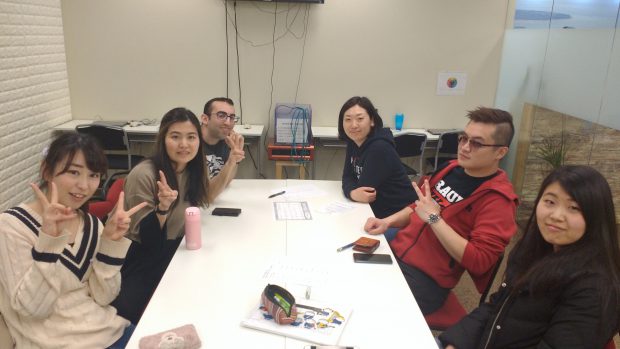 Here are the activity sheets:
---
---
I hope you found these tips helpful. If you have any request or things you would like to learn about the language and the culture, please talk to us during one of our Benkyokai sessions! We suggest you register as soon as possible! We are looking forward to seeing you all next time! 🙂