Study Night 110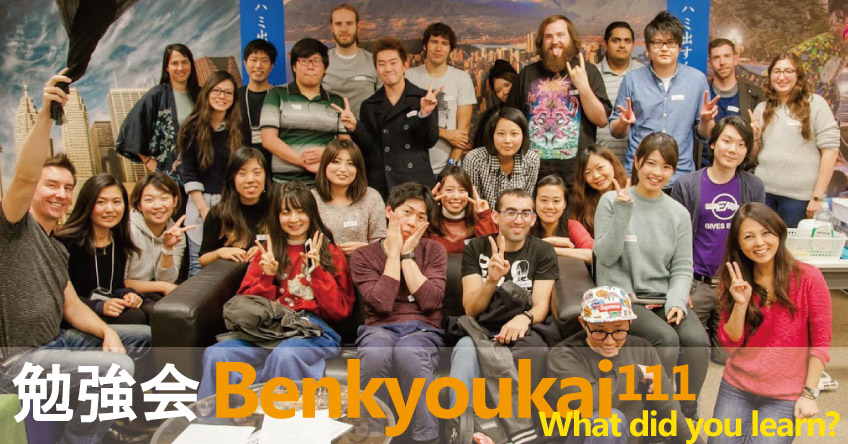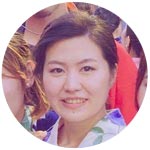 Hi there! I'm Airi. Recently, we moved to the Jp Canada office. All the organizers are always happy for your continued support and interest! Before I introduce the most recent activity, let me tell you about what Benkyoukai is! This is a great place to practice casual Japanese for English speakers and English for Japanese speakers. In the beginning, you can enjoy free conversation for 30 minutes and after that, we have an activity to help you study! We prepare various kinds of activities every session. Benkyoukai is held every Wednesday at the Jp Canada downtown Vancouver office in Canada.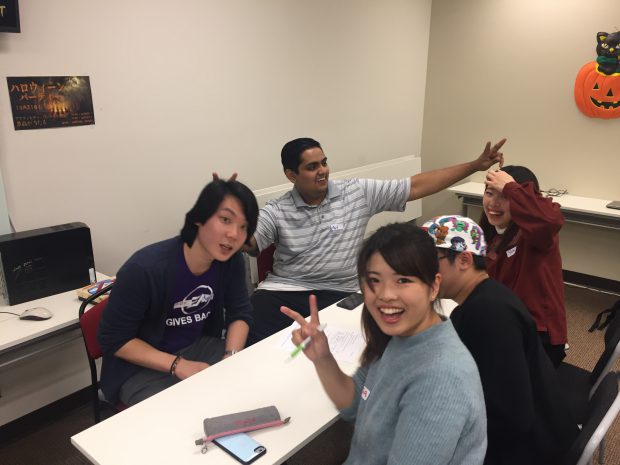 Yesterday, the topic of our activity was superstition. We compared North American and Japanese superstition. Actually I picked some superstitions from folktales relating to Halloween so even some Canadians had no idea what the answers were. They were a bit tricky. I hope they got you ready and excited for Halloween!
Usually, people believe in atleast a couple of superstitions that happen in our lives. How did you learn about them? I'm sure that when you were little, you had heard superstitions from your family, especially grandparents. Superstitions are influenced by culture. 
---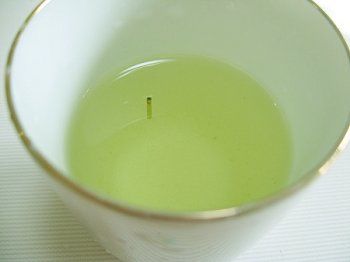 Have you heard " 茶柱(ちゃばしら)がたつと縁起(えんぎ)がいい。"? 
I showed this for example before we start the activity. This is the most famous superstition in Japan. Normally, most Japanese people don't know the reason why. There are two reasons. The one is that situation is quite unusual and hard to happen in daily life. Actually 茶柱(ちゃばしら)が立(た)つ is the stick of a tea leaf stands up in the tea. So obviously it's really rare to face that situation. The other is 茶柱(ちゃばしら)  reminds Japanese people of a pillar.  An old Japanese house has a main pillar to make it stable. So it is the most important part of the house.If you can get 茶柱 to stand up, good things might happen to you.
---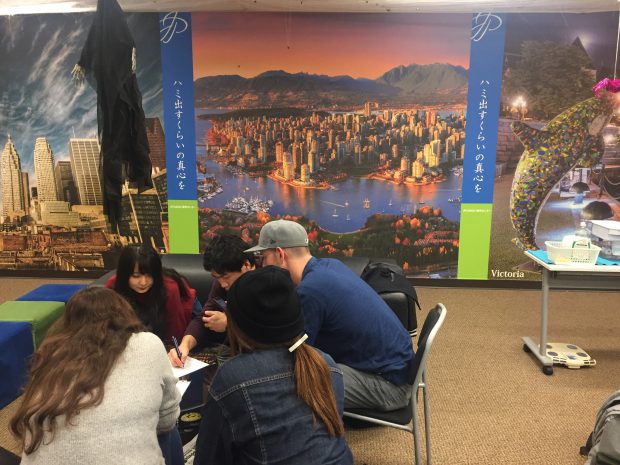 Here are some unique superstitions from our Benkyoukai mates!
"If you break a mirror, you will get bad luck for seven years. "
"もし鏡(かがみ)を割(わ)ったら、7年(ねん)不運(ふうん)が訪(おとず)れる。"
"If an actor speaks the name "Macbeth" in a theater, they will be cursed."
"舞台(ぶたい)でマクベス」を言(い)ったら呪(のろ)われる。"
"During sports play offs, players don't shave their beards."
"プレイオフの間(あいだ)には選手(せんしゅ)は髭(ひげ)を剃(そ)らない。"
---
Here are some more sentences. Some serious and some hilarious. Take a look: 
---
I hope you found these tips helpful. If you have any request or things you would like to learn about the language and the culture, please talk to us during one of our Benkyoukai sessions! Actually we are going to through a Halloween party next Tuesday! We suggest you register as soon as possible! We are looking forward to seeing you all next week 🙂 See you then!