Study Night 102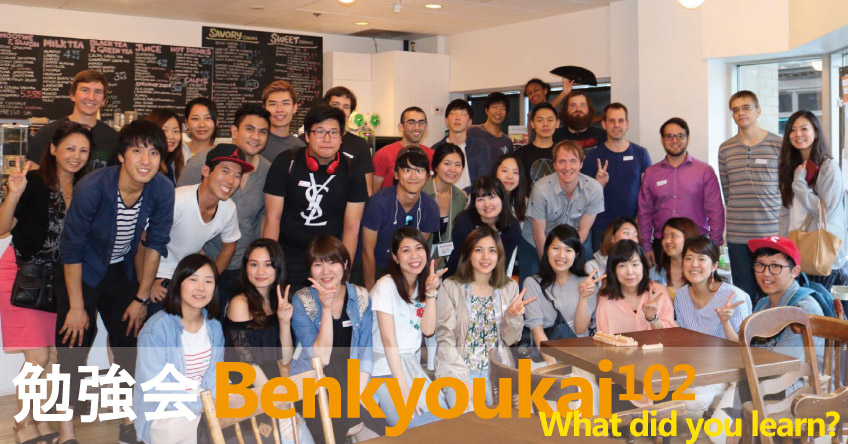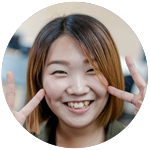 Hi guys!! I'm Nanami. Recently, it has been super hot!! Summer's come back again!! Enjoy the summer while it lasts this year. Now, I'll introduce about Benkyoukai(Study Night). It is a language exchange for Japanese and Canadian people. We prepare activities for people to learn from each other. From 5:30pm to 6:00pm, you can do free conversation. Then, we start an activity using English and Japanese from 6:00pm to 7:00pm. It's held every Wednesday at Moii café in downtown Vancouver, Canada.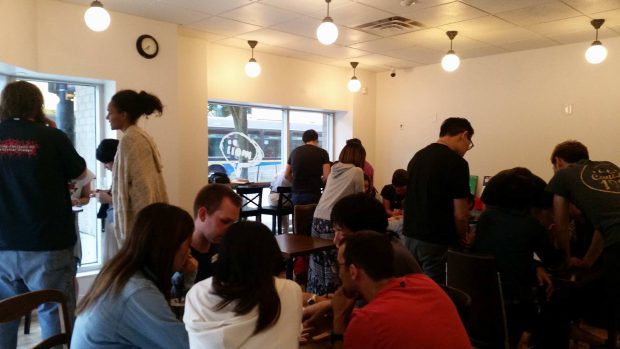 Story
Last night, Kengo Yoshida, who teaches Japanese, was killed by someone in his study room. The cause of death was head trauma. He was sitting on the chair in front of the door when he was writing the letter. His wife Akiko found him when she entered his study room to bring coffee to him at 11:15pm. During the altercation with the murderer, his clock was broken and the time on the face was stuck at 11:05pm. The murderer is someone in this list below.
Kengo YOSHIDA – Victim
1. Akiko YOSHIDA – Kengo's wife
2. Tomoyuki YOSHIDA – Kengo's brother
3. Kai MATSUMOTO – Kengo's old friend
4. Akira MATSUMOTO – Kai's wife
5. Rumiko TAKAHASHI – Maid
Here are some clues to help find the murderer. Read these carefully to find the answer.
1. A cigarette butt was found near the dead body.
2. 銀(ぎん)の花瓶(かびん)が部屋(へや)からなくなっていた。
3. 窓(まど)の近(ちか)くで赤(あか)い布切(ぬのき)れが見(み)つかった。
4. Akiko, Tomoyuki and Akira were wearing red clothes.
5. お手伝(てつだ)いの高橋(たかはし)さん以外(いがい)の全員(ぜんいん)は、居間(いま)で11時(じ)までトランプで遊(あそ)んでいた。高橋(たかはし)さんは、夜(よる)10時(じ)30分(ふん)から11時(じ)15分(ふん)の間(あいだ)、台所(だいどころ)で洗(あら)い物(もの)をしていた。
6. At 11:10pm, Rumiko heard the sound of a door opening again. This time was Akiko. She made two cups of coffee for her husband and herself when she came to the kitchen.
7. 書斎(しょさい)の机(つくえ)の引(ひ)き出(だ)しの中(なか)で遺書(いしょ)が見(み)つかり、そこには兄(あに)の友之(ともゆき)さんに500万円(まんえん)/$50,000残(のこ)すと書(か)いてあった。
8. 彰子(あきこ)さんのバックの中(なか)からメモが見(み)つかり、そこには「ケンゴへ、11時(じ)に庭(にわ)で待(ま)っているわ。アキ」と書(か)いてあった。
9. 友之(ともゆき)さんと魁(かい)さんは11時にトランプが終(お)わってからテレビを見始(みはじ)めた。11時(じ)05分(ふん)に明(あきら)さんが戻(もど)ってきたとき、2人(ふたり)はまだテレビを見(み)ていた。
10. The window was open.
11. 健吾(けんご)さんとお手伝(てつだ)いさんの高橋(たかはし)さん以外は、みなタバコを吸(す)う。
12. A dented silver vase was found in the flower bed.
13. Tomoyuki had a lot of debt. The amount was 4,500,000 yen. / $45,000
14. At 11pm, Kengo stood up and said he would go write the letter. After that, he left the living room.
15. 明(あきら)さんは11時(じ)になると、暑(圧)くて外(そと)の空気(くうき)を吸(す)いたいと言(い)って、外(そと)に出(で)て行(い)った。
16. 11時(じ)05分(ふん)過(す)ぎに、高橋(たかはし)さんは玄関(げんかん)からの足音(あしおと)と、書斎(しょさい)のドアが開(ひら)く音(おと)を聞(き)いた。
17. The opening sentence of the letter was "Dear Akko. I don't know how I should say this so I'll be blunt. I would like to get a divorce. Actually, Aki and I…"
Please answer the following:
Who killed Kengo?
How did the murderer kill him?
Why did the murderer kill him?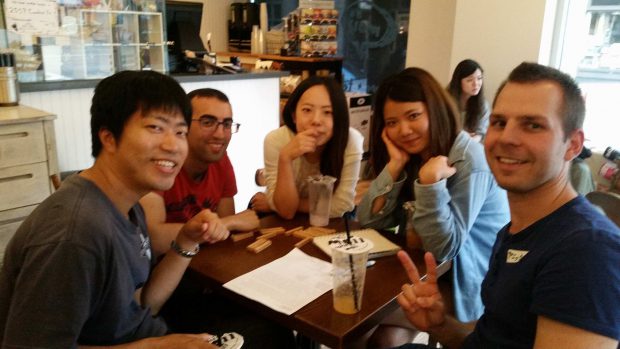 You have to find a real criminal, the way to kill and the reason using tips which you got. While talking, you tried to use the expression to explain your feeling. For instance, "I think ~"「~と思(おも)います」, "I guess ~"「~かもしれません」,"It seems ~, doesn't it?"「~なのではないでしょうか?」,"It should ~"「~のはずです」,"Maybe,~/Probably,~/Perhaps,~"「たぶん~」,"Definitely,~/Surely,~/Certainly,~"「きっと~」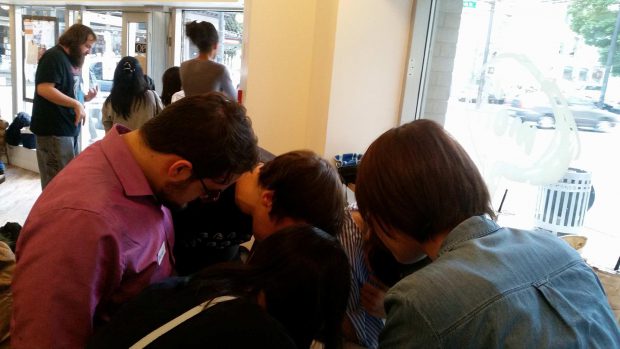 Did you find the murder?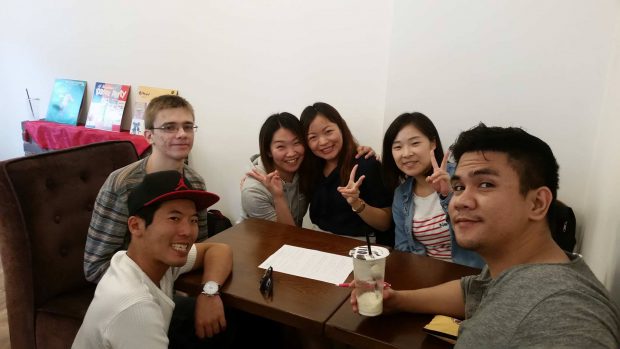 We hope you enjoyed that activity. If you have any questions or ideas which you want to do in Benkyoukai, please let us know!! If you want to join benkyoukai, please register on our website here: www.yokosojapan.co.jp/studynight/
We're looking forward to seeing you at a Benkyokai soon!! See you soon!!