Meet J&F's New Share House!!

J&F Plaza ー House Musashi Urawa
Yokoso Japan association has been closely working with J&F to help you find the best accommodation for your needs in Japan and we are happy to announce that they will be opening a new Share House at Musashi Urawa, near Tokyo in October!  Not only is this new house pretty amazing, it is also designed with human connection in mind. The common areas encourage tenants to meet and make new friends.
Staying at House Musashi Urawa
Tenant Fee: 30000 yen (non-refundable.  Includes cleaning fee upon departure)
Monthly Rent: 50000 yen(includes a common area maintenance fee )
*2nd floor room (4 available) 46000 yen/month
*7th floor room (2 rooms available)  52000 yen/month
( prices include common area maintenance fee)
For short term stays under three months, all costs need to be paid upfront.
For short term stays under one month, total cost will be calculated by multiplying the daily cost by the number of days used.
For long term stays, rent can be paid a few months at a time (2-3 months' worth) over the duration of the stay.  There are no refunds for months paid in advance but not used in full.
Maximum length of stay is 11 months.
One month's notice required for departure.

Example of payment for first month
Tenant fee 30,000yen + First month rent 50,000yen = 80,000yen

Moving rooms within the building: 10,000yen (one time fee)
Contract fee: 10,000yen ~15,000yen per change
Parking (Bicycle or motorcycle): 1,620yen/month


Very close to three subway stations (Kita-Urawa, Naka-Urawa, and Urawa station) and 4 transit lines (Saikyo line, Musashino line, Keihintohoku Line, Saikyo-Mushino Line)
Close to the famous Besshonuma Park (as shown in photo above).

4-13-5 Takasago Urawa-ku Saitama City.


9 minute walk from  "Naka Urawa station" (JR Saikyo Line)
3 minute walk from " Musashi-Urawa Station" (JP Saikyo-Musashino Line)
15 minute walk from Urawa station (JP KeihinTohoku-Takasaki-Utsunomiya Line) The Takasaki-Utsunomiya Line connects to the Ueno Tokyo- Shōnan Shinjuku Line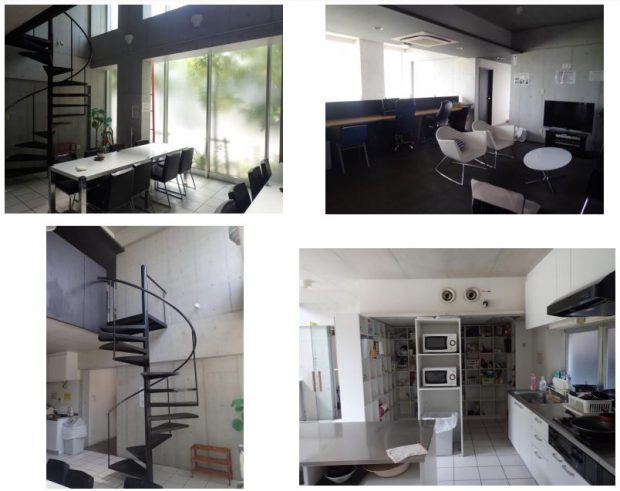 If you would like more information, please answer the questions below and we will get right back to you.
If you are thinking about applying for work or interested in going to school you can view the information pages here for Work or Study. If you're looking for information on school you can alternatively quickly fill in the contact form above with any questions you have. We will make sure your requests makes it to the right person to help you. For work, we would prefer if you filled in the application form and submitted your cover letter and resume at the same time to make sure we are able to review all of your information.