Yokoso Japan Association's goal is to support every aspect of your life in Japan. From the visa application to finding a place to live, choosing and applying for an educational program or finding work, we are here to help you. Let us prepare you for your experience in Japan. No matter what your goal in going to Japan is, you can count on Yokoso Japan Association to support you every step of the way!
Yokoso Japan Association was established in 2014 under the Japan Systems umbrella. We operate in cooperation with a network of Japanese agencies and partner companies such as JpCanada Agent, one of the largest Japanese resource agencies in Canada. JpCanada brings hundreds of students to Canada every year. This large network means that Yokoso Japan Association has access to resources that other agencies simply don't. We have offices in both Vancouver Canada and Tokyo Japan.
Yokoso Japan Association is committed to serving you no matter where you are. To the greatest extent possible, we provide the same services whether you come to one of our offices directly or we talk to you online.
Meet the team:
Yuka Collier
General Manager
yuka@yokosojapan.co.jp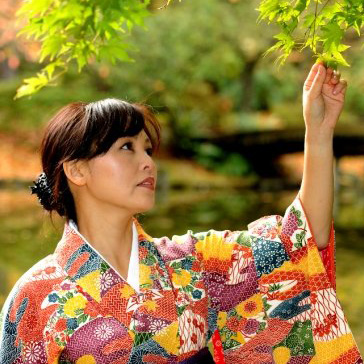 Yuka has been working several years for JPCanada, supporting Japanese students coming from Japan. She has lots of experience arranging support opportunities for students and providing school consulting.
Yuka is here to support your plans to go to Japan – Language preparation, Visa assistance, home stay introduction, schooling etc. If you have any questions, she is your go-to.
In her spare time, Yuka loves to paint with oil, focusing on nature themes, dabbling in the abstract.
Stephanie Noël
International Content Editor
stephanie@yokosojapan.co.jp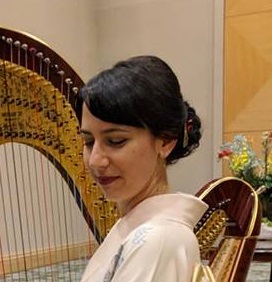 Stephanie has an academic background in East-Asian Studies and Anthropology and has held many different positions in a wide array of fields. She has a great sense of humour and loves to lend a helping hand.
Stephanie is located in Tottori City, thus representing Yokoso Japan Association in Japan.She is responsible for most of the content output, including SNS, the Yokoso Blog, and is the main Benkyoukai backend staff.
In her spare time, Stephanie can be found strumming her guitar, writing, or practicing iaido.
Brandon Quaal
Web Design
brandon@yokosojapan.co.jp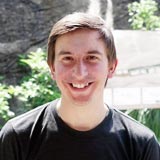 Brandon comes from an eclectic background of marketing, design, sales and project/event coordination. He loves a challenge and always brings his lighthearted personality everywhere he goes.
In his spare time, you will find Brandon at the road hockey courts, in the park on a jog or enjoying one of the many breweries in Vancouver.
Our Support Team: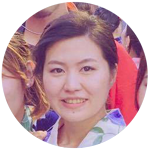 Airi Murai
– Benkyoukai Volunteer
Hi all! I'm 愛里(あいり). I like socializing with people , singing karaoke, drinking, hiking, playing board games… and more! In Japan, I worked as an English teacher for children and here, I was studying TESOL to brush up my skills. I keep challenging myself to gain a lot of new experience. I'm happy to be here as part of the crew of this team.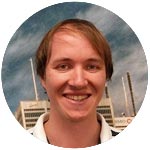 Kyle Riggs
– Benkyoukai Volunteer
Hello everyone, my name is Kyle. I've worked for JP Canada over 6 years as a part time teacher hosting a conversation class every week from 10:30-12:30 in the morning. These days, the class is on Friday. Please feel free to ask about it. I also love studying new things, helping out people and getting out of my comfort zone. These are the reasons why I've volunteered to help Yokoso Japan. Why don't you come join us?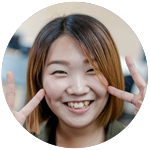 Nanami Imai
– Benkyoukai Volunteer
Hi, there!! I'm Nanami came from Chiba where the international airport Narita and Disney Land is. Because of that I really love Disney!! I like Donald Duck and Rapunzel. I also study how to teach English and Japanese. If you have questions about Japanese education, ask me!!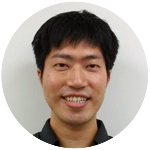 Naoki Omi
– Benkyoukai Volunteer
I came to Canada so as to broaden my world and horizons. I was born and raised in Osaka, Japan. It is generally said that people from Osaka are funnier than people from other regions of Japan. That is not true for me though. I am not a funny person but I do love watching comedies. Also, I like traveling, watching movies, reading comics and volunteering!!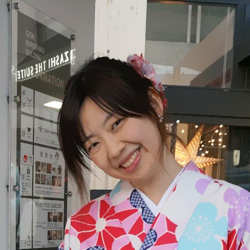 Haruka Kato
– Support
Haruka's home town is Hiroshima. She lived in Kobe and Fukuoka, too. She likes traveling around Japan. If you have plans to go to Japan, she can help! In Vancouver, she is trying her best to be a dance performer!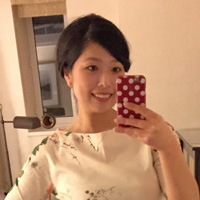 Chiharu Momose
– Communications
Chiharu grew up in Kobe and moved to the Tokyo area after she finished high school. So she is actually bilingual both in Tokyo & Kansai dialect! According to her friends, when she speaks Kansai dialect, she sometimes sounds scary. If you want to learn REAL Kansai dialect, please let her know!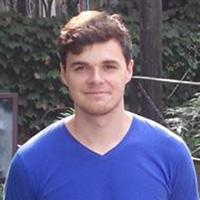 Justin Carey
– Blogger
Justin is originally from Halifax, Nova Scotia, but now lives in Burnaby. He's interested in soccer, cooking and eating out. In his spare time he reads sci-fi and plays video games. He's been interested in Japanese culture ever since he took the language in high school. He made his first trip to Japan last year and is looking forward to the next!
Please join us at Yokoso Japan Association and become a guest blogger! Share your experience and love for the culture and help us bring more Japanese culture to the world – send a message to info@yokosojapan.co.jp.